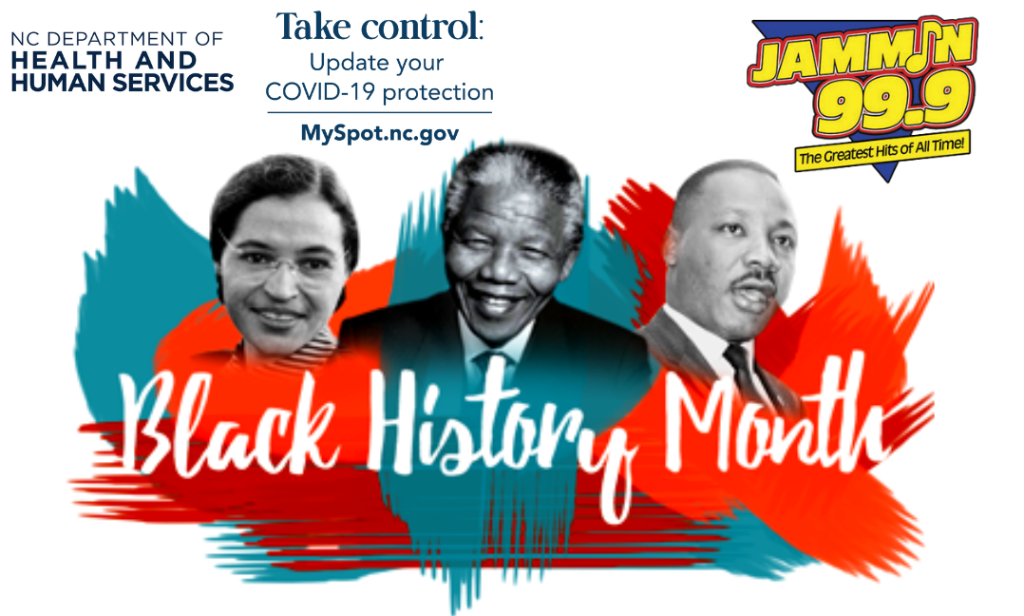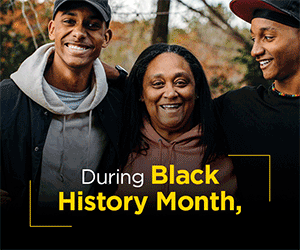 Jammin 99.9 Celebrates Black History Month With These Prominent Figures, Dates and Happenings From American History:
The story of Black History Month begins in 1915, half a century after the Thirteenth Amendment abolished slavery in the United States. That September, the Harvard-trained historian Carter G. Woodson and the prominent minister Jesse E. Moorland founded the Association for the Study of Negro Life and History, an organization dedicated to researching and promoting achievements by Black Americans and other peoples of African descent.
Frederick Douglass was a formerly enslaved man who became a prominent activist, author and public speaker. He became a leader in the abolitionist movement, which sought to end the practice of slavery, before and during the Civil War. After that conflict and the Emancipation Proclamation of 1862, he continued to push for equality and human rights until his death in 1895.
Langston Hughes was a defining figure of the 1920s Harlem Renaissance as an influential poet, playwright, novelist, short story writer, essayist, political commentator and social activist. Known as a poet of the people, his work focused on the everyday lives of the Black working class, MAKINGKING him one of America's most notable poets.
Rosa Parks (1913—2005) helped initiate the civil rights movement in the United States when she refused to give up her seat to a white man on a Montgomery, Alabama bus in 1955. Her actions inspired the leaders of the local Black community to organize the Montgomery Bus Boycott. Led by a young Rev. Dr. Martin Luther King Jr., the boycott lasted more than a year
The "I Have a Dream" speech, delivered by Martin Luther King, Jr. before a crowd of some 250,000 people at the 1963 March on Washington, remains one of the most famous speeches in history. Weaving in references to the country's Founding Fathers and the Bible…The eloquent speech was immediately recognized as a highlight of the successful protest, and has endured as one of the signature moments of the civil rights movement.
6. The Civil Rights Act of 1964, which ended segregation in public places and banned employment discrimination on the basis of race, color, religion, sex or national origin, is considered one of the crowning legislative achievements of the civil rights movement. First proposed by President John F. Kennedy, it survived strong opposition from southern members of Congress and was then signed into law by Kennedy's successor, Lyndon B. Johnson.
7. The Voting Rights Act of 1965, signed into law by President Lyndon B. Johnson, aimed to overcome legal barriers at the state and local levels that prevented African Americans from exercising their right to vote as guaranteed under the 15th Amendment to the U.S. Constitution. The Voting Rights Act is considered one of the most far-reaching pieces of civil rights legislation in U.S. history.
8. Martin Luther King Jr. was a social activist and Baptist minister who played a key role in the American civil rights movement from the mid-1950s until his assassination in 1968. King sought equality and human rights for African Americans, the economically disadvantaged and all victims of injustice through peaceful protest. King was awarded the Nobel Peace Prize in 1964
9. They called her "Moses" for leading enslaved people in the South to freedom up North. But Harriet Tubman fought the institution of slavery well beyond her role as a conductor for the Underground Railroad. As a soldier and spy for the Union Army during the Civil War, Tubman became the first woman to lead an armed military operation in the United States in what is known as the Combahee Ferry Raid.
10. Marcus Garvey was a Jamaican-born Black nationalist and leader of the Pan-Africanism movement, which sought to unify and connect people of African descent worldwide. In the United States, he was a noted civil rights activist who founded the Negro World newspaper, a shipping company called Black Star Line and the Universal Negro Improvement Association, a fraternal organization of black nationalists.
11. The 15th Amendment, which sought to protect the voting rights of Black men after the Civil War, was adopted into the U.S. Constitution in 1870. Despite the amendment, within a few years numerous discriminatory practices were used to prevent Black citizens from exercising their right to vote, especially in the South. It wasn't until the Voting Rights Act of 1965 that legal barriers were outlawed at the state and local levels.
12. George Washington Carver was an agricultural scientist and inventor who developed hundreds of products using peanuts, sweet potatoes and soybeans. Born into slavery before it was outlawed, Carver left home at a young age to pursue education and would eventually earn a master's degree in agricultural science from Iowa State, AND go on to teach and conduct research at Tuskegee University for decades
13 Emmett Till, a 14-year old Black youth, was murdered in August 1955 in a racist attack that shocked the nation and provided a catalyst for the emerging civil rights movement. A Chicago native, Till was visiting relatives in Money, Mississippi, when he was accused of harassing a local white woman. Several days later, relatives of the woman abducted Till, brutally beating and killing him… Till's murderers were acquitted, but his death galvanized civil rights activists nationwide.
14. Jackie Robinson was an African American professional baseball player who broke Major Leagues Baseball's infamous "color barrier" when he started at first base for the Brooklyn Dodgers on April 15, 1947. Until that time, professional ballplayers of color suited up for teams only in the Negro Leagues. April 15th is observed as Jackie Robinson Day throughout MLB franchises, with players wearing the former Dodgers' jersey number 42.
15. The Underground Railroad was a network of people, African American as well as white, offering shelter and aid to escaped enslaved people from the South. The exact dates of its existence are not known, but it operated from the late 18th century to the Civil War, at which point its efforts continued to undermine the Confederacy in a less-secretive fashion.